Soho Apartment Interior
Interior design of a private apartment.
The open living space is divided into different zones for kitchen, living room, home office and entrance area.
The office can be hidden by folding doors and completely disappear in the wall unit. The table can dock onto the kitchen island or be moved to easily sit 8 people.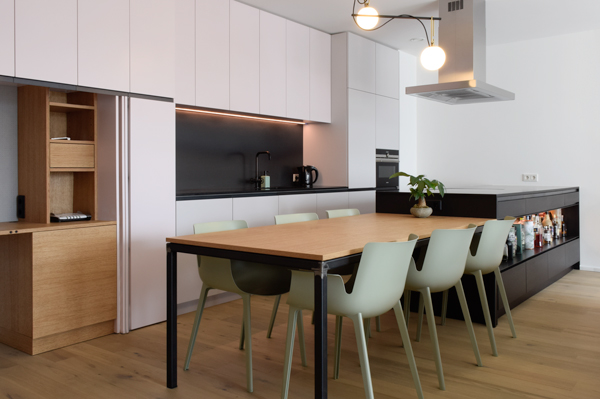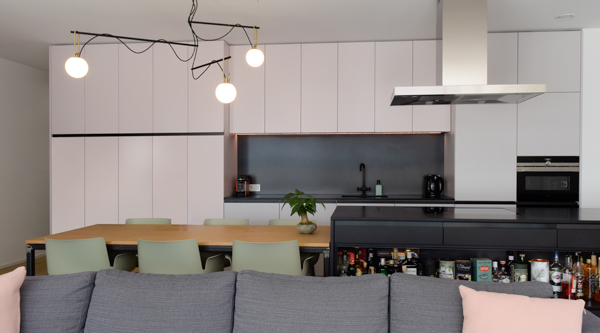 The kitchen island side facing the living room has a lit up display zone for books, decoration or in this case a nice rhum collection.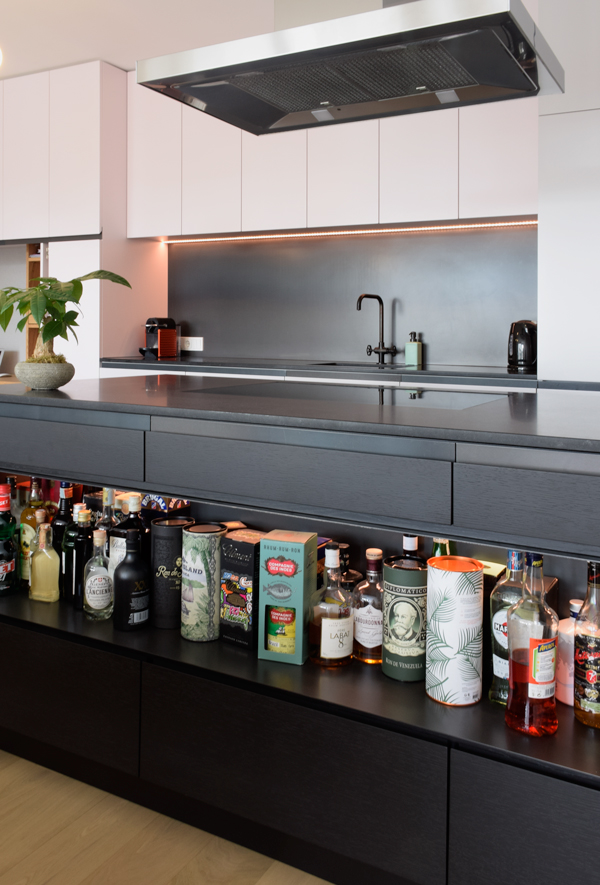 Use of soft color hues combined with raw steel and textured wood create a little more warmth and texture.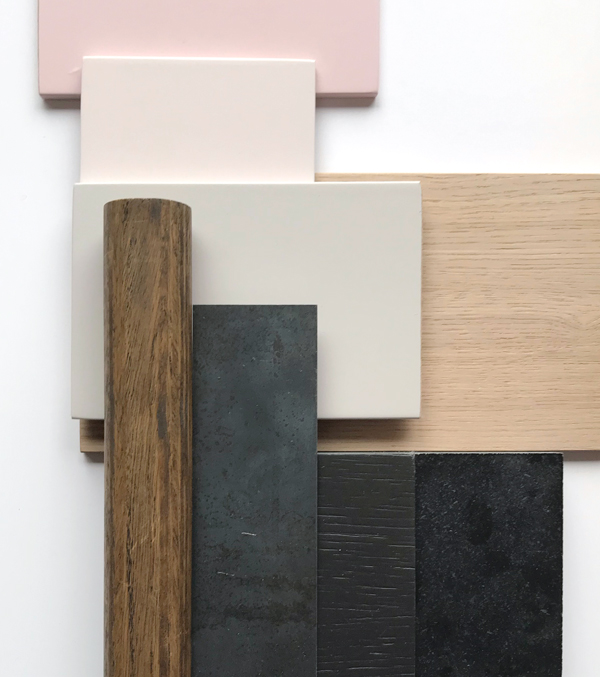 The closet unit and shoe shelf separating the living space from the entrance door has integrated book shelves. The seat opening allows for a softer transition between spaces.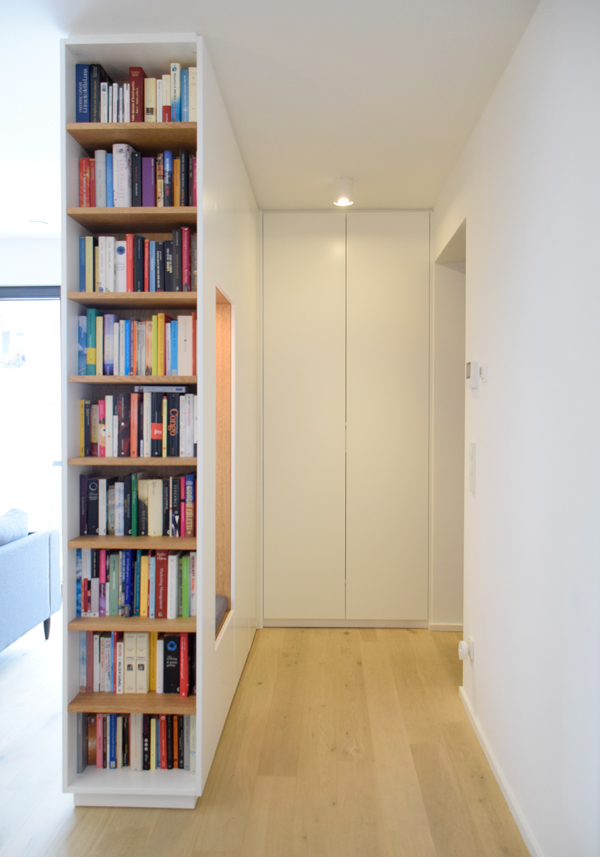 Kids room with desk adjustable in height adapting to the needs of the different ages of the child: changing table, normal desk height and very low play table.
The cork back wall creates a warm atmosphere and allows the child to pin things to their desk backdrop.