Pebble Dining Chair
Following the first Pebble Chair design, and the success of the Lounge Chair, we created a dining chair version with the same overall approach.
The predominant element of the chair design is the visible supporting structure, an exoskeleton, honouring the bent wood work. Its 'pebble' shaped cushions make reference to the rounded stones found in rivers or at beaches.
The chair was first shown at the 'De Mains de Maîtres, 2018' exhibition in Luxembourg.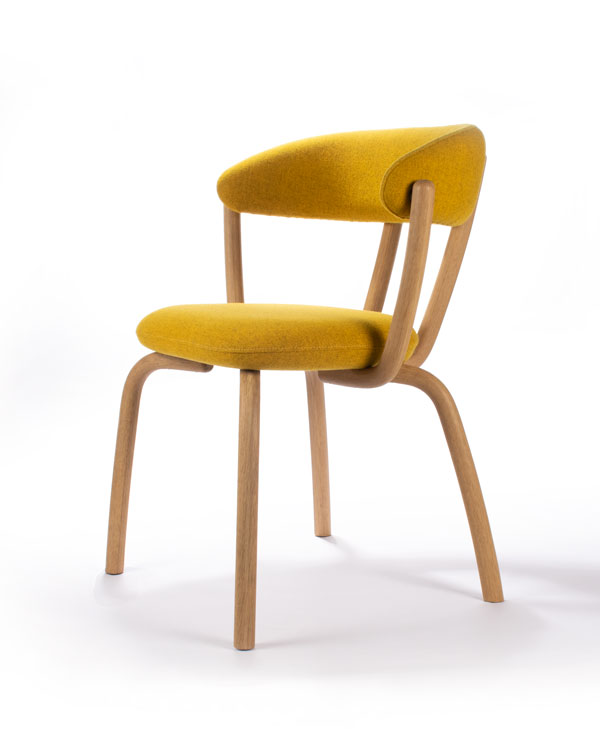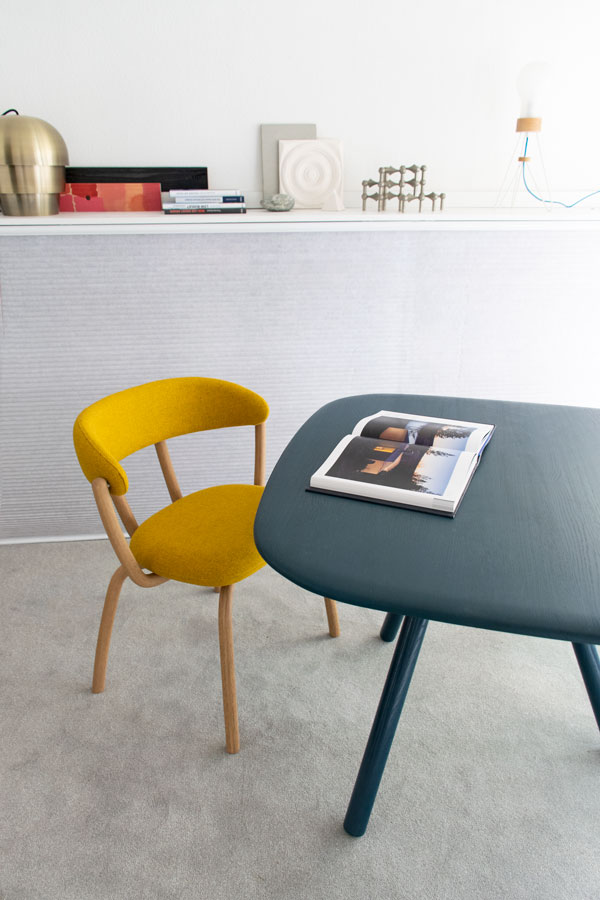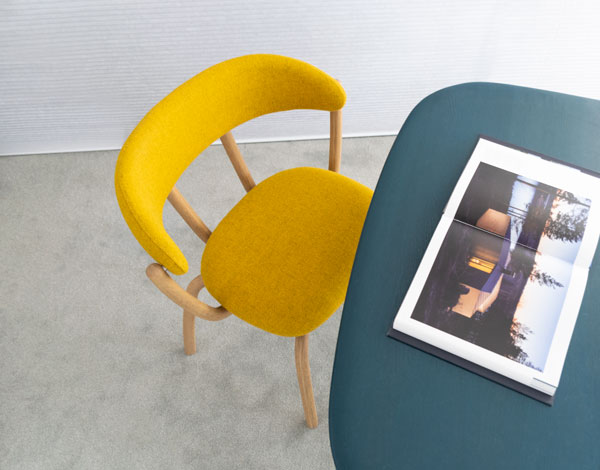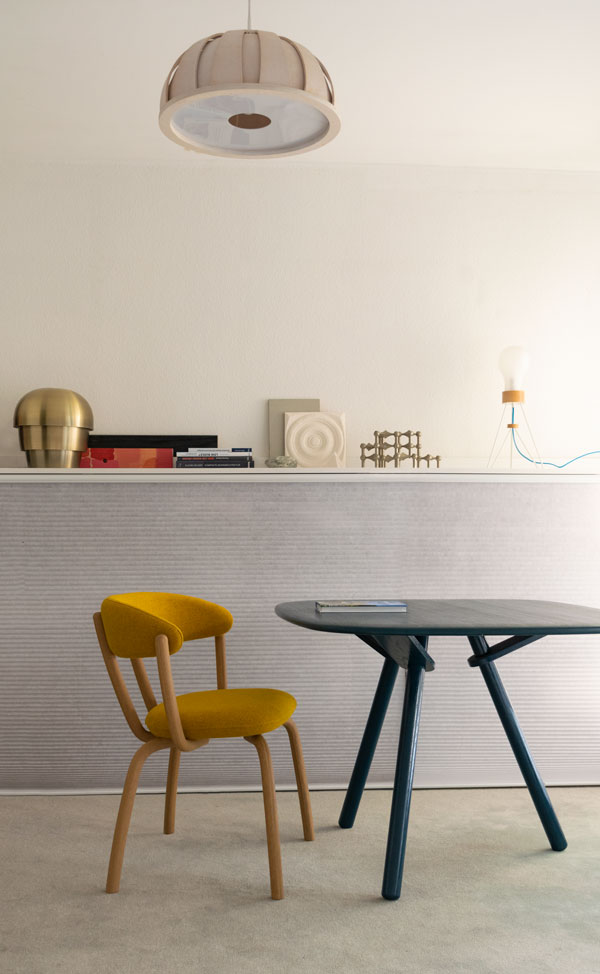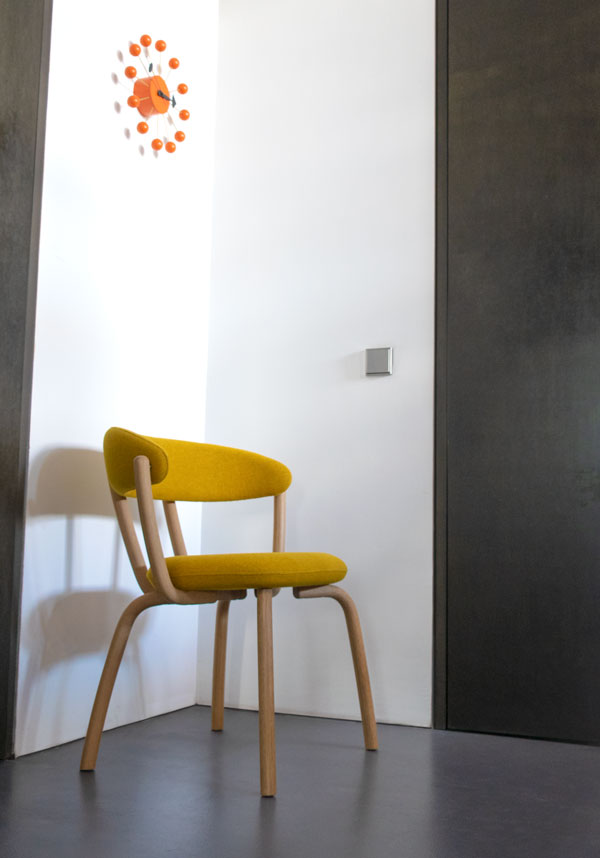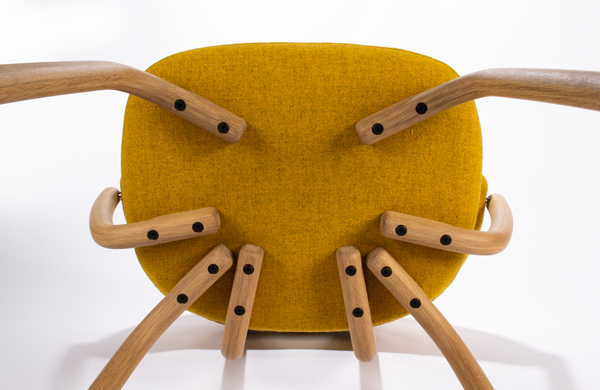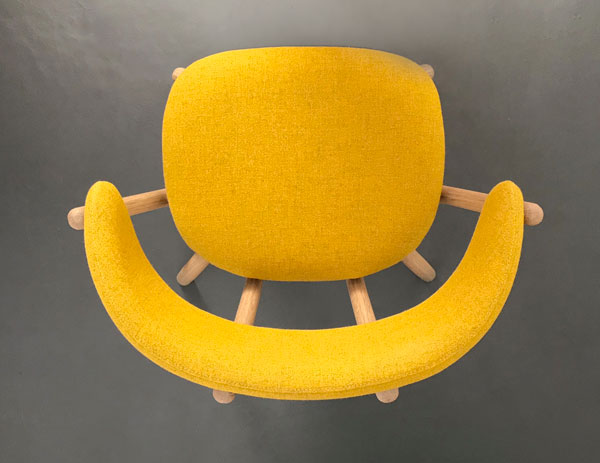 Prototype of painted version. The paint will be matched or contrasting to the fabric choice.