Applied Identity
2005
Logo development for a young Silicon Valley company providing Identity access gateway solutions.
The system attaches ID tags to data that restricts access to only authorized users.
The idea is that the logo should reflect the personal aspect of the company's work and so I created the recognizable character-like logo which could also be used on its own.
Work with this company also included the preliminary design phase with Pulse Global Design for the enclosure of the ID-Enforce unit which later was joined by ID-Unify.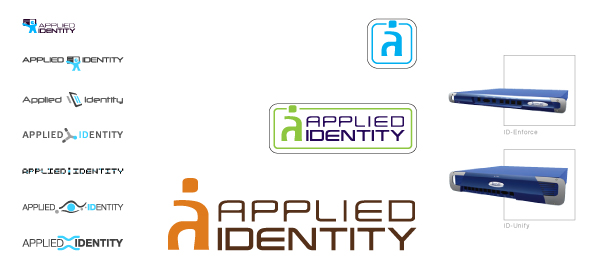 One styling concept was to give the product a 'face' that would have a rather strong expression, underlining the subject of protection, supervision and security.