'Am Véierzeng'
Interior and furniture design of the café in the 'Musée d'Histoire de la Ville de Luxembourg'.
The inside tables are a modern interpretation of the classic kitchen table. Simple, stable structure with a rounded, small overhang table top.
The seating on the vast terrace is in form of community tables with integrated benches. Flower buckets create sub divisions to break up the long tables in more private islands.
The only color accents come from the table decoration and the artwork which are details of old paintings and prints from the museum. With stained wood panels and other materials, little installations are created such as if the exhibition is still in the making. This results also from the fact that the wall paneling couldn't be touched in any way.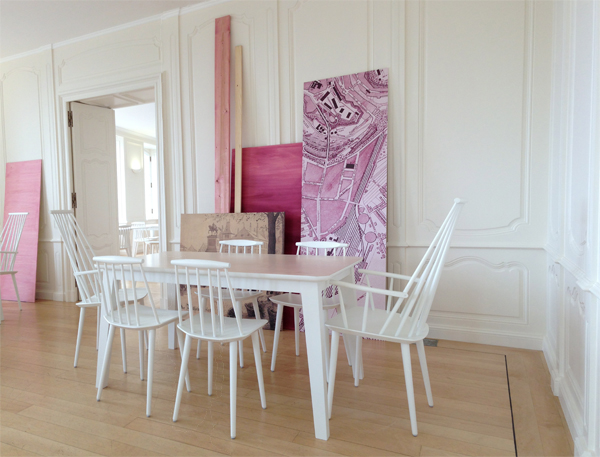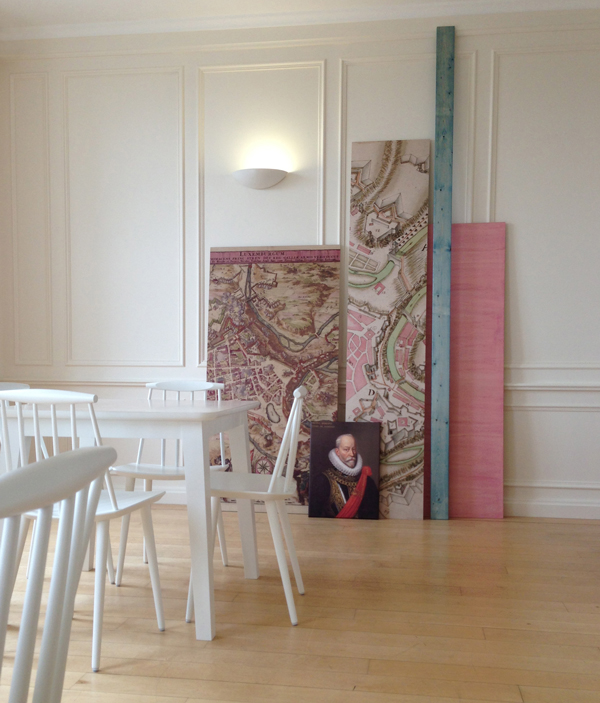 Renderings / Image Comps: